I'm still experimenting with the Found Eclectic blog. I'm trying to find the groove of blogging for a vintage shop. I'm still trying to get in the groove of updating the shop regularly! But I do have a bit of a November treat for you today!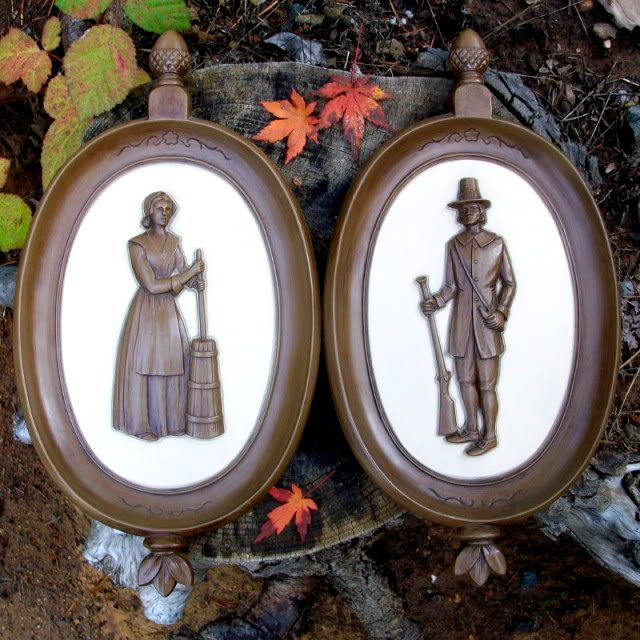 I found this lovely couple this summer and just realized today that I hadn't added them to the shop yet! What perfect timing right?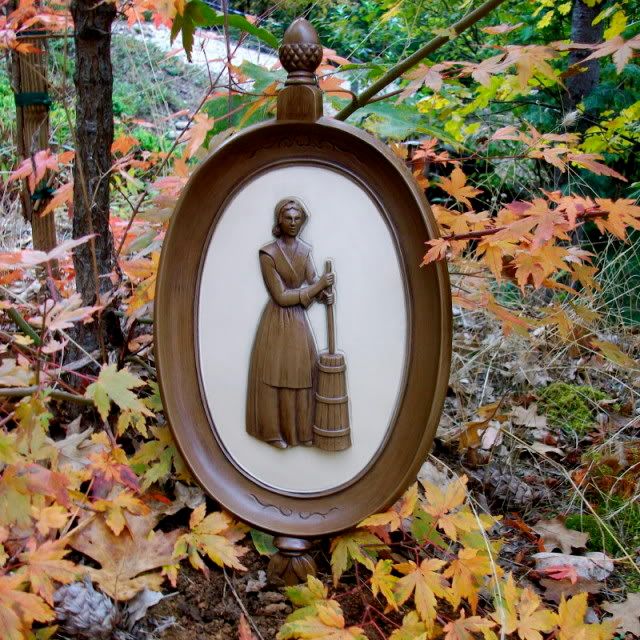 These awesome pilgrim wall hangings date back to 1960! Now that is some true vintage 1960's Thanksgiving kitsch right there.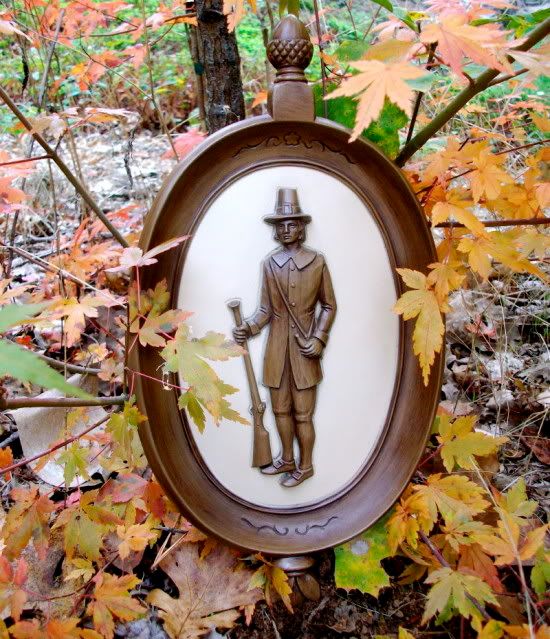 And what better background for these guys than my beautiful Japanese Maple, which has just started to turn! Well, your walls of course! These woodsy little wall hangings are available for sale
here
.
I hope you are enjoying the fall so far! I'm ever so excited about spending our first Christmas in this house. Blessings to all!